3 tags
4 tags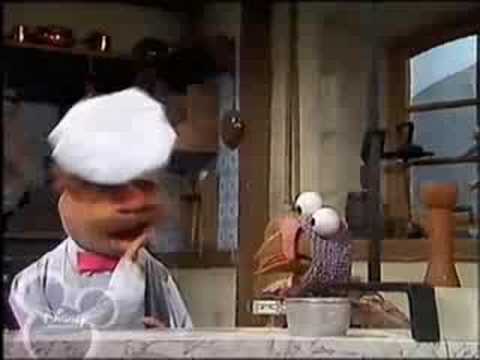 4 tags
How To Make Basic Flaky Crust
I finally am putting up the pie crust recipe I use for almost all of my pies. It's the basic flaky crust from Ken Haedrich's PIE book. It's such a great base for so many crusts, and I have yet to find fault with it. You can use half butter, half shortening (which is what I typically use) or you can use all butter (2 sticks/2 cups/226g). You can add any spices and herbs to the...
3 tags
6 tags
Bacon Mac N' 4 Cheese Pie
Yes you heard right. Bacon Mac N' 4 Cheese Pie. This is the kind of pie that you dream up when you've stayed up way too late at night. This is the kind of pie you dream ABOUT when you haven't eaten solid foods in two weeks due to stupid wisdom teeth surgery. This is the pie dreams are made of. Bacon Mac N' 4 Cheese Pie Ingredients Crust 1 1/2 cups italian...
1 tag
6 tags
Betty Crocker Crust Mix Review
Anyone who knows me know that I am not one to poo-poo on ready-made products. There are times you want brownies/cookies/cake and instead of rushing around to get all the ingredients, letting the butter soften, measure and mix and stir and pour…it feels easier to pick it up in a box (especially if you're in a hurry), I get that. When I first started making pie, I bought all my crusts....
3 tags
"The Pie Poem by JC, age 10 Pie is good Pie is great Pie is nothing you could..."
– A friend's daughter recently wrote this poem and I thought it was too cute not to post! I agree JC, pie is nothing you could hate.
8 tags
Baking With Kids
What does a rainy weekend, 4 bored kids, and a bounty of apples equal? An impromptu pie baking class! I love teaching, especially something as fun as baking, and I love working with kids. When I was asked if "Aunt Sunny" could come over and teach some little peanuts how to make a pie, I jumped at the chance. My pupils were ages 4, 5, and twin 6 year olds. We had a great time and it was...
9 tags
Apple Cheddar Sage Pork Pie
It's been a while since I've had a dinner pie on this blog; almost the whole summer! I'm sorry! Cold weather seems to lend itself better to meaty pies. Expect more to come now that it's hibernation season. I got my wisdom teeth out this week which has been an adventure and a half. I was in such pain, causing me to beg to have them taken out. Now that they ARE...