2 tags
8 tags
Maple Whisky Spice Pie
When making goodies with maple syrup, I always like to use copious amounts of nature's nectar. Bonus when adding booze. Am I right? Welcome to maple whisky spice pie. I've been wanting to make a maple pie for ages, but never found a recipe that seemed to inspire. Then I found Crown Royal's Maple Whisky and knew the time was right to make this sweet dream...
3 tags
Decision 2012: Cake or Pie? →
LOVE that PBS is locking down the most important vote of your life….cake or pie :)
8 tags
Caramel Apple Butter Pecan Pie
Sometimes things come together in a perfect storm. As I sit and listen to the winds of Hurricane Sandy/Frankenstorm/Noreastercane outside, inside I am enjoying a slice of this much more pleasing mixture of ingredients in my new Caramel Apple Butter Pecan Pie…in a cinnamon graham cracker crust of course! I must be honest…I love butter…in fact, I love BUTTERS…salted, unsalted, compound...
1 tag
5 tags
6 tags
Pennsylvania Peach Pie
Momma said good things come to those who wait. When it comes to peaches, nothing could ring more true. Once upon a time, a peach farmer told me the sweetest, juiciest, best peaches come at the end of the summer and I've heeded his advice ever since. Then last summer I went to the Big Summer Potluck in Pennsylvania and had my first Pennsylvania peach…think, peach to the next level, to...
1 tag
9 tags
Bluebarb Cherry Pie
Greetings pie lovers, I cannot believe we are almost in May! Impatient for summer, I baked a blueberry rhubarb cherry pie. It baked a little runny, but the pie fairy delivered it to the declaration of "All the better to eat with ice cream!". I have discovered that people love pie in any form. Don't worry, I've altered the recipe to ensure yours does not have the...
1 tag
8 tags
St. Paddy's Pub Pie
Happy St. Patrick's Day! What a grand holiday. It's like Halloween shenanigans, but without all the slutty pumpkins. Initially when deciding what pie I would make for St. Patrick's Day, I thought I'd choose an Irish booze and go to town, but then I couldn't make up my mind. Guinness? Jameson? Bailey's? How silly. Why not all three?! Yes! A dark chocolate...
7 tags
Shepherd's Pie for Pi Day
Happy Pi (Π) Day Everyone! A pie holiday AND an Irish holiday this week meant that For Your Pies Only was baking up a storm over the weekend! I sadly was so preoccupied with the Instructables Pi Day contest last year (check out last year's Drunken Apple Pi(e)) that I totally missed out on making an Irish themed pie. Well this year, you get TWO! One today & one tomorrow. Today in...
Anonymous asked: How to make carmel sauce for samoa pie.
2 tags
8 tags
Salmon Potato Leek Pie
Wait, there are only four days left in the month of February and this is the first recipe I've posted? Shame on me! You may have been wondering where I've been (or maybe not, but I am going to tell you anyway). Probably the biggest change in my life has been my commitment to getting healthier in 2012. I've been working on it for a while, but instead of working out 1-2 times a...
Anonymous asked: Are you available to make/sell pies for events? I'm investigating the possibility for finding a pie-maker for an event with 100+ people (12+ pies?)..
1 tag
4 tags
1 tag
2 tags
8 tags
Orange Creamsicle Pie & Nutty Pistachio Graham...
You may be wondering who this smiley, orange and blue guy is and why he's muscling in on my photo of this Orange Creamsicle Pie. He's Otto the Orange, mascot to Syracuse University. Why is he on the blog today? Well, for one…I live in Syracuse, NY…aka "Orange Country", and because SU is my alma mater, AND because tonight the SU Orangemen's...
3 tags
7 tags
For Your Pies Only Turns 1!
Technically For Your Pies Only turned a year old yesterday, but I was so in the depths of enjoying my last hours in Houston before traveling home that we'll celebrate it today! My very first post was on January 3rd…2011, the year of the pie. I started this adventure to give myself a creative outlet, a place to put my passion down in writing, something to give me purpose in...
8 tags
Eggnog Cheesecake Covered In Delicious Hot...
It's the last day of 2011 and I have never been looking forward to a new year more than I am this one. I'm in Houston, having been reunited with an old friend, and we're both looking to ring in 2012 with a bang. He doesn't like cheesecake which means he's one of the best kind of friends to have since you don't have to feel guilty for not sharing....
8 tags
4 tags
6 tags
Mexican Chocolate Pie
If you have come here looking for a "Mexican Chocolate Pie" that contains chilis or jalapeños or something crazy like that, you'll have to go on to the next blog. That's because Mexican chocolate does NOT contain those spices. Somewhere in food marketing world, people started adding chili powder to things and declaring it "Mexican!". Chili in ice cream?...
3 tags
4 tags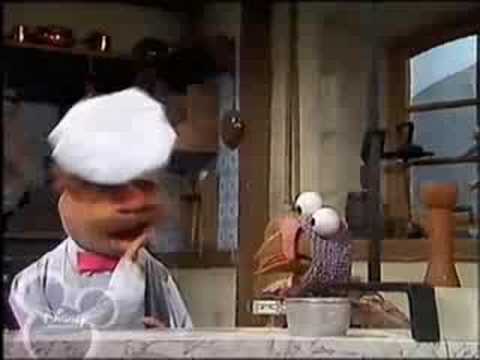 4 tags
How To Make Basic Flaky Crust
I finally am putting up the pie crust recipe I use for almost all of my pies. It's the basic flaky crust from Ken Haedrich's PIE book. It's such a great base for so many crusts, and I have yet to find fault with it. You can use half butter, half shortening (which is what I typically use) or you can use all butter (2 sticks/2 cups/226g). You can add any spices and herbs to the...
3 tags
6 tags
Bacon Mac N' 4 Cheese Pie
Yes you heard right. Bacon Mac N' 4 Cheese Pie. This is the kind of pie that you dream up when you've stayed up way too late at night. This is the kind of pie you dream ABOUT when you haven't eaten solid foods in two weeks due to stupid wisdom teeth surgery. This is the pie dreams are made of. Bacon Mac N' 4 Cheese Pie Ingredients Crust 1 1/2 cups italian...
1 tag
6 tags
Betty Crocker Crust Mix Review
Anyone who knows me know that I am not one to poo-poo on ready-made products. There are times you want brownies/cookies/cake and instead of rushing around to get all the ingredients, letting the butter soften, measure and mix and stir and pour…it feels easier to pick it up in a box (especially if you're in a hurry), I get that. When I first started making pie, I bought all my crusts....
3 tags
"The Pie Poem by JC, age 10 Pie is good Pie is great Pie is nothing you could..."
– A friend's daughter recently wrote this poem and I thought it was too cute not to post! I agree JC, pie is nothing you could hate.
8 tags
Baking With Kids
What does a rainy weekend, 4 bored kids, and a bounty of apples equal? An impromptu pie baking class! I love teaching, especially something as fun as baking, and I love working with kids. When I was asked if "Aunt Sunny" could come over and teach some little peanuts how to make a pie, I jumped at the chance. My pupils were ages 4, 5, and twin 6 year olds. We had a great time and it was...
9 tags
Apple Cheddar Sage Pork Pie
It's been a while since I've had a dinner pie on this blog; almost the whole summer! I'm sorry! Cold weather seems to lend itself better to meaty pies. Expect more to come now that it's hibernation season. I got my wisdom teeth out this week which has been an adventure and a half. I was in such pain, causing me to beg to have them taken out. Now that they ARE...
6 tags
We ❤ Pie!
Remember that post last week about how I was finally happy to be wrapped into fall? Well that was quickly followed by days on end of gloomy grey skies and rain. The kind of days that you never want to get out of bed where it's cozy and warm and you can watch How I Met Your Mother marathons. A friend said there should be "rain days" akin to staying home when we get...